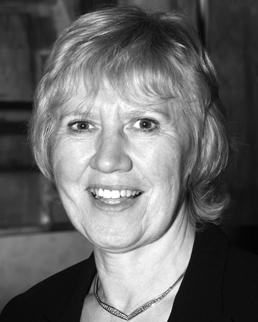 Following a successful professional corporate banking career, developing sound financial and business knowledge, a career change led to re-qualification to practice Human Resources Management and Development Consultancy, specialising in senior management skills development, training design and development, specifically new initiatives introduction of service delivery changes, new technologies and regulatory compliance.
Running her own consultancy, practice expanded to assignments in public, voluntary, community/charitable organisations, e.g. EU Transnational programmes, skills' needs research, new curriculum qualifications programmes/pathways, teacher/tutor training delivery, addressing skills gaps, building cross-organisational collaborative partnerships benefitting students/employers.
As a university business school lecturer, she developed under/post-graduate students studying professional qualifications.
She now solely volunteers with several voluntary/charitable organisations, applying transferable skills/knowledge primarily in health and social care, working with government bodies enhancing patient services, changing delivery methods, and increasing new technology use bringing care closer to home, supporting early diagnosis and holistic treatment.
Chartered MCIPD, LCGI